No matter who you are or where you have been, God has a purpose for your life. He is busy right now working in your life building something amazing! Can God use you? Yes, He can!
Over $1,000 in Give-A-Ways!
Cash Prizes • Basketballs • Footballs • Gift Cards • Pizza • Hamburgers • Corndogs • Hot Dogs • Sodas • Candy Bars • Cookies • Cool Games • Crazy Contests. . . and more!
VBS is for Everyone!
• Programs for Kids (K-6th) & Teens (7-12th) Grades • Parents Always Welcome!
What is VBS?
Coast Hills Baptist Church of Santa Maria has hosted Vacation Bible Schools for almost 20 years. We have brought in thousands of young people through the years to teach them the Bible, sing songs, play games and competitions, have great give-a-ways, and just had a good time . . . and always FREE OF CHARGE!
The schedule usually consists of an opening assembly with games and singing, followed by class time broken up by age groups, then returning to the closing assembly for more games prizes and give-a-ways. Because of the time schedule, we also provide a snack for on the way home (hotdogs, corndogs, hamburgers, pizza, etc.). The Teen Program is separate from the Kids Program. Both are run on the the same property during the same time, but the Teens are in the Youth Auditorium while the Kids are in the Main Auditorium.
Need a Lift?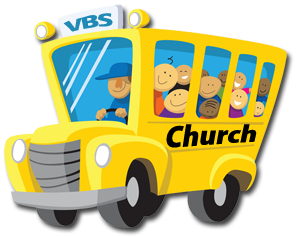 Free Bus transportation is provided to and from Vacation Bible School. We have a door-to-door policy. We pick up children from their door, and return them to their door. This service is offered to those within the 93454 and 93458 zip codes. If you would like for the bus to come to your house, just fill out the Registration Form, and you will be contacted by one of our Bus Leaders to confirm approximate pick-up and drop-off times.
Registration Form
Get Our App for Viewing Our Services